Welcome to the Paulette Carroll - KW Classic Realty Blog!
Mar 20, 2023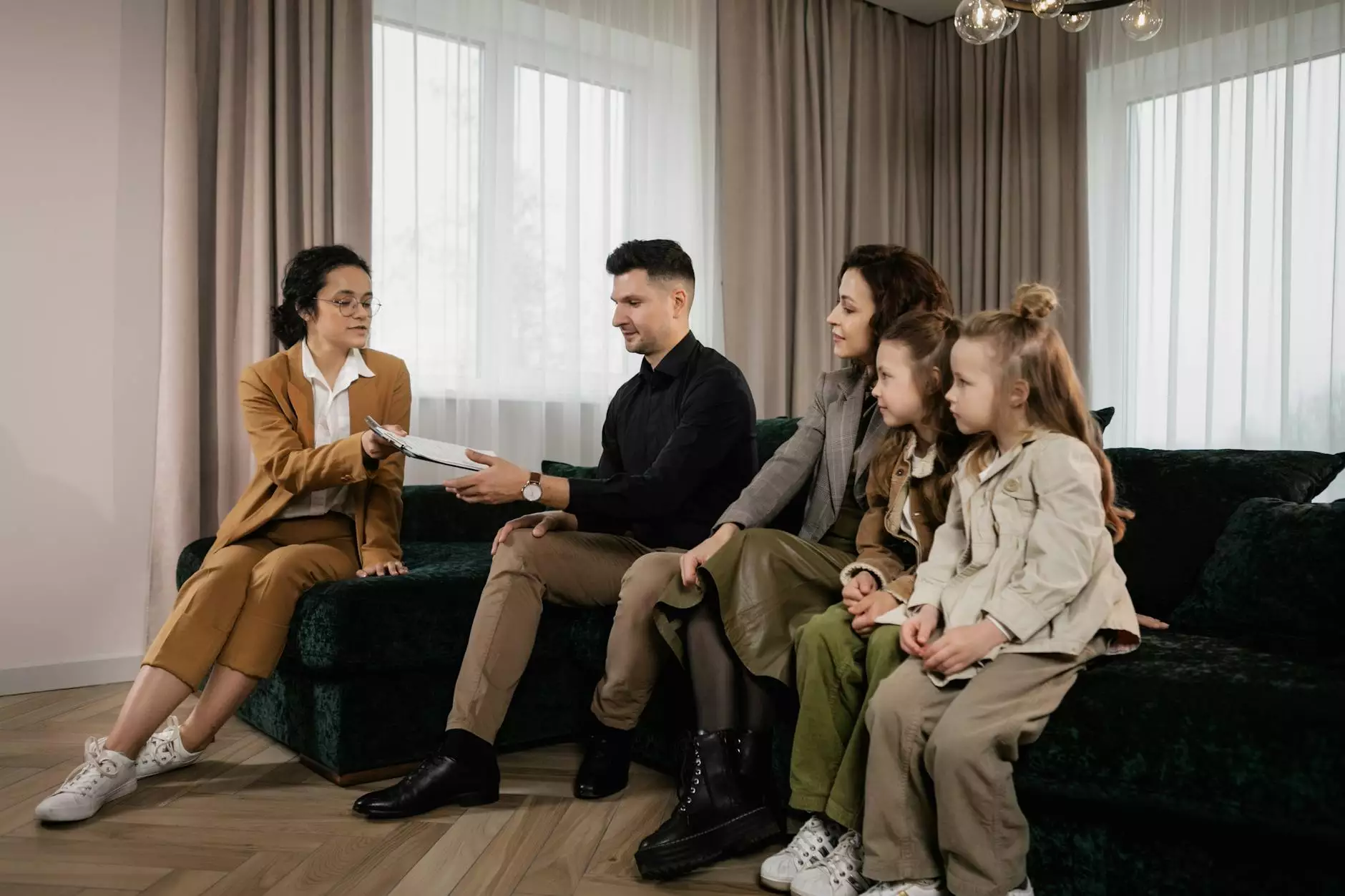 Enhancing Your Real Estate Experience
At Paulette Carroll - KW Classic Realty, we are dedicated to providing the best real estate services in the Business and Consumer Services - Real Estate category. Our blog aims to keep you informed and up-to-date on the latest trends, insights, and tips in the industry.
Buying a Home: Your Ultimate Guide
When it comes to buying a home, there are many factors to consider. Our comprehensive guide will walk you through each step of the home buying process. From understanding the market to securing financing and negotiating the best price, we are here to empower you with the knowledge you need to make confident decisions.
Understanding the Market
Before diving into the home buying process, it's important to understand the current real estate market. Our team of experts regularly analyzes market trends and conditions, providing you with valuable insights. With our guidance, you'll gain a competitive edge and be better equipped to find the perfect home.
Finding Your Dream Home
With access to an extensive network of listings and an in-depth understanding of your preferences, we are committed to helping you find your dream home. Our skilled agents will consider your unique needs, location preferences, budget, and desired amenities to narrow down the options and present you with the best choices.
Negotiating the Best Deal
When it comes to negotiating the price and terms of a real estate transaction, our experienced professionals have got you covered. We will leverage our strong negotiation skills to ensure you get the best deal possible. Our goal is to protect your interests and help you achieve your real estate goals without any compromise.
Securing Financing
Securing financing is a crucial step in the home buying process. Our team has extensive knowledge of mortgage options and will guide you through the various loan programs available. We will work with you to find the most suitable financing solution, ensuring a smooth and hassle-free transaction.
Selling Your Home: Maximizing Your Return
If you're considering selling your home, it's essential to optimize your selling strategy to maximize your return. Our blog provides valuable insights and tips to help you navigate the selling process successfully. From staging your home to attracting potential buyers, we have the expertise to assist you.
Preparing Your Home for Sale
Before listing your home on the market, it's crucial to make it appealing to potential buyers. Our detailed guide will walk you through the process of preparing your home for sale. With tips on decluttering, staging, and enhancing curb appeal, we'll help you create a lasting impression and increase your chances of selling at a higher price.
Marketing and Advertising Strategies
Effective marketing and advertising are key to attracting potential buyers. We'll share our top strategies to promote your listing and reach the right audience. From professional photography and compelling property descriptions to leveraging online platforms and social media, we'll help you showcase your property in the best possible way.
Navigating the Closing Process
The closing process can be complex, but our team will guide you through it every step of the way. We'll ensure you understand the necessary paperwork, timelines, and legal requirements involved in closing a real estate transaction. Our attention to detail will help you navigate this process smoothly, minimizing stress and ensuring a successful closing.
Real Estate Market Insights and Tips
In addition to our comprehensive guides on buying and selling, our blog offers a wealth of information to keep you informed about the real estate market. We provide valuable insights, expert advice, and practical tips that can further enhance your real estate experience.
The Latest Market Trends
Stay abreast of the latest market trends with our regularly updated blog posts. We analyze and interpret current data, providing you with valuable information on housing market conditions, pricing trends, and forecasts. Our goal is to empower you with the knowledge necessary to make informed decisions.
Home Maintenance and Improvement Tips
Maintaining and improving your home is essential for increasing its value and ensuring its longevity. Our blog offers a range of tips and tricks for home maintenance, energy efficiency, and DIY projects. Whether you want to transform your living spaces or tackle minor repairs, our guides will help you accomplish your goals.
Local Community Highlights
We believe that a great home extends beyond four walls. Our blog showcases the diverse communities we serve, highlighting local attractions, amenities, and events. Explore the neighborhoods and discover the unique features that make each area special. We're here to help you find not just a house but a place you'll love to call home.